£
70

UP

FRONT

FEE

+
£

5

/ £

10

MONTH­LY

SUBSCRIPTION
Wel­come to #The­Muf­fK­itchen! My online com­mu­ni­ty for all things edible.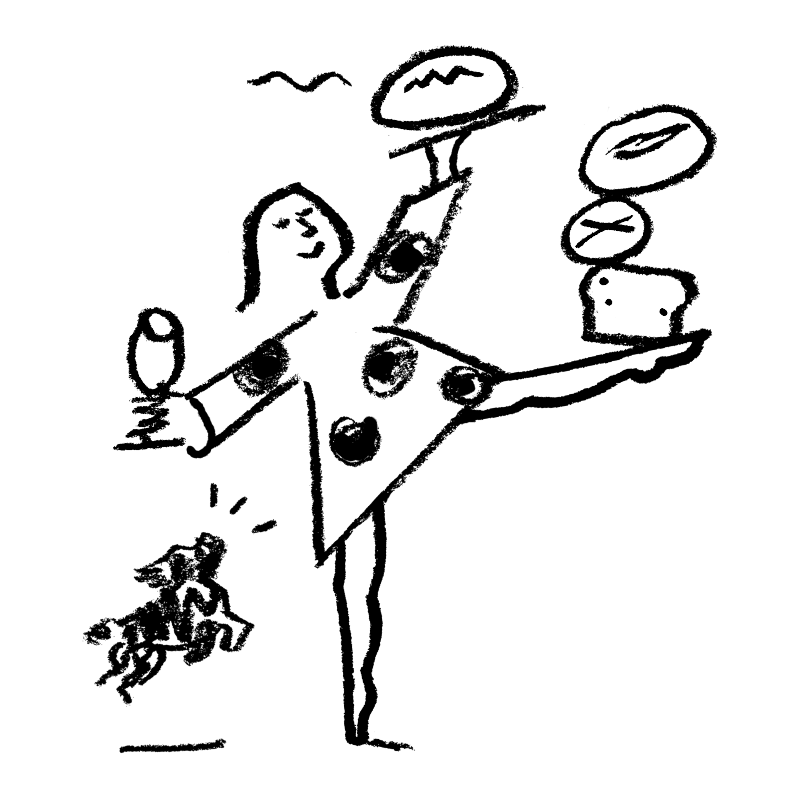 The Benefits
Unlimited access to all my recipes
Join our community on @themuffkitchen Instagram page
Live video Q&As with me, Olive, and other delicious guests
Bookmark your favourite recipes to create your own cookbook
Step-by-step sourdough video tutorials for beginners & advanced bakers
A private invite-only forum hosted over on Discord
#TheMuffKitchen
#TheMuffKitchen is my online cooking school, a monthly subscription service providing access to all my recipes, sourdough tutorials and technique videos. It guides you through your first sourdough bake, all the way through to advanced techniques and in-depth discussions for even the most practiced bakers. When I could no longer host my sourdough classes, supperclubs and fermentation classes in real life due to the pandemic, I put it all online as #TheMuffKitchen. And tada! Here we are!
#TheMuffKitchen also features hundreds of greedy recipes inspired by my endless supply of sourdough discard (trash), plus tips and tricks from my #Muffdining supperclubs and fermentation workshops. But, more than that, #TheMuffKitchen is a wonderful community where you can share recipes, ask questions and learn about everything edible.

Members get access to:
Hundreds of recipes and ideas, added daily
Video tutorials
Advanced technique videos
A private members' forum hosted on Discord
A personal 'cookbook' for your favourite recipes
Access to our private instagram page
Regular live Q&A videos with me and guests, such as Felicity Cloake, Ravneet Gill, Milli Taylor, Ixta Belfrage and more on Instagram.
The opportunity to ask me about your specific bakes via the DM feature on Instagram
Homework challenges on Instagram.
I offer two subscription rates, a £10 per month rate or a £5 per month rate. As always, there is no difference between these subscription options. We simply hope that those who are comfortable paying more do so, as it enables me to offer a cheaper option for those who cannot afford to pay more, and to allow us to continue offering free NHS memberships.
I give one free NHS membership for every ten new subscribers, so please keep sending your nominations; we have so far gifted over 100 NHS workers a free memberships, providing much needed light (and edible) relief to some of our most incredible key workers.
Please note, you lose access to #TheMuffKitchen website and Instagram page as soon as you unsubscribe.
You will be able to access the website immediately upon signing up, and we aim to accept all follower requests to the Instagram account within 48 hours.
GIFT SUBSCRIPTIONS
Gift subscriptions are now live! Click through for more details.
"I was given a subscription to #TheMuffKitchen for my locked-down 30th birthday. Skip two months later and I had doughnuts, focaccia, crackers, banana bread, crumpets and brioche down... Another month and I decided to chuck in the whole teaching lark and got a job as a baker." - Sam