Martha de Lacey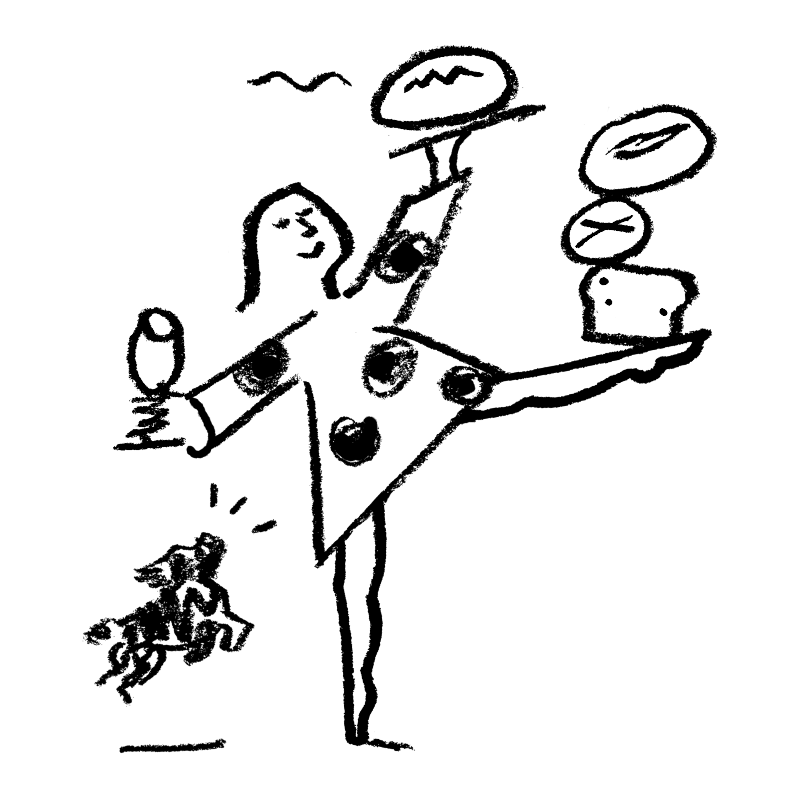 Oh, hel­lo! Wel­come to marthadelacey​.com home of
#The­Muf­fK­itchen, my Muff­din­ing sup­pler­club, events news, sour­dough class dates, and all my sauci­est recipes. Come on in…
JOIN #THEMUFFKITCHEN FOR UNLIMITED ACCESS
#TheMuffKitchen is my online cooking school, and your one-stop shop for all things sourdough, sourdough trash (if you know etc), fermentation, hits from my #Muffdining supperclub, and things I like to eat. Join our delicious community for unlimited access to all my recipes, tutorials, tips and tricks, both here and on Instagram (@marthadelacey), entry to the members' forum on Discord, regular live Q&As with me and some real food industry stalwarts, and, of course, plenty of behind-the-scenes pictures of Olive and Maurice.

Muffdining: Chrismuff
21, 22 December 2022
Join me (and Olive) for a pair of mid-week Christmas '22 #Muffdining supperclubs in East London.
Tickets - £75pp - go on sale Monday 28 November at noon, or Thursday 24 November for TheMuffkitchen subscribers.
Sourdough Classes
What is included? Breakfast (sourdough crumpets/waffles/toast), lunch (sourdough pizza), wine and teas and coffees are all included. Each student will take home: one proofing basket, a dough scraper, access to my PDF recipe booklet and a little jar of starter for you to take home so you can get going on your own.

What's the plan? Over the course of the day (10-4pm ish) we'll chat all things sourdough, and I will teach you how to make a basic loaf - mainly white, with a little bit of wholemeal, rye or spelt flour. We'll also discuss starter maintenance, types of flour, hydration percentages, shaping, scoring, proving, and the final bake. I'll teach you how to make sourdough pizza, and many different treats using leftover sourdough starter. All being well, you should go home (very full, supremely knowledgeable and pretty happy) with one tight ball of dough in a proofing basket ready to bake, and one blob of dough ready to shape, put in your proofing basket, and leave overnight in the fridge to bake the next morning.
CLASS ATTENDANCE DOES NOT GIVE YOU ACCESS TO #THEMUFFKITCHEN.


Gift Subscriptions
Our gift sub­scrip­tions are now live! Gift your friends and fam­i­ly a
6

- or

12

-month sub­scrip­tion to #The­Muf­fK­itchen and reap the baked rewards. Buy Now
FOR EVERY 10 SUBSCRIBERS, WE GIFT ONE FREE MEMBERSHIP TO AN NHS WORKER.
"Thank you so much for my free NHS subscription. Baking has brought me so much joy in a difficult year, and nurturing my starter brings me comfort. Thank you Martha and Alice!" - Hannah